Please review this chart for the documents required for the loan applications.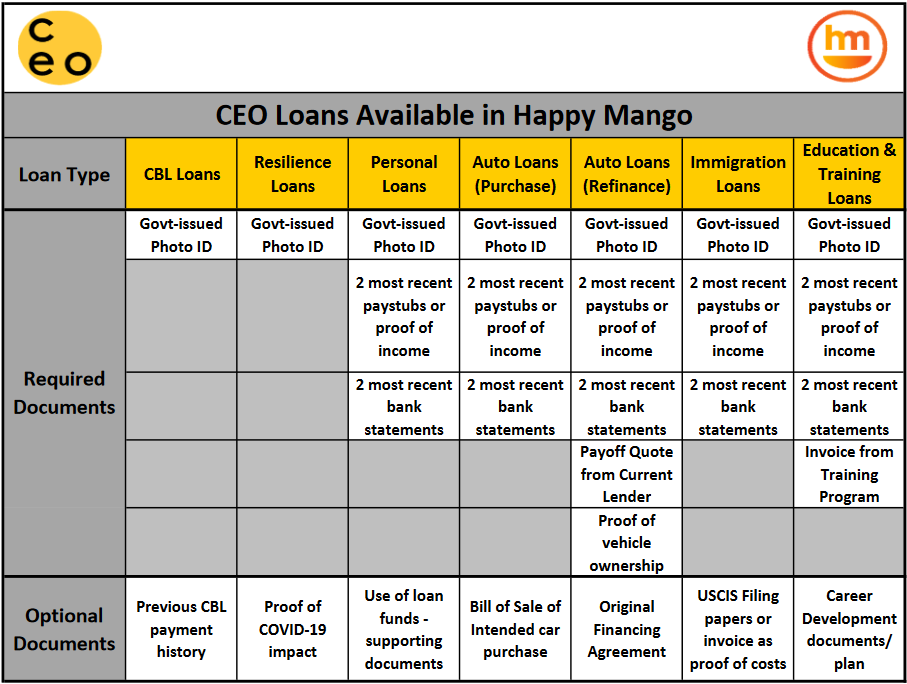 In addition to the documents above, applicants should have an email address, a phone number, and a U.S Bank account information.
For auto (purchase or refinance) loans, applying with a learner's permit or no driver's license is acceptable. However, we can only finalize the loan closing and funding once we confirm the borrower has a valid driver's license.
For all approved auto loans, borrowers must have a valid driver's license and secure and maintain comprehensive + collision +uninsured motorist coverage with policy limits of at least 75% of the car's resale value.
For business loans, there are additional items required:
Two most recent monthly bank statements (personal and business)
Two most recent pay stubs OR two months of verifiable business income statements
Previous year's tax return (personal and business)
Business license, Articles of Incorporation, EIN, if available
Business plan and 12-month business cash flow projections depending on the loan size
Other supporting documents such as sales reports, invoices, financial statements, etc., if available